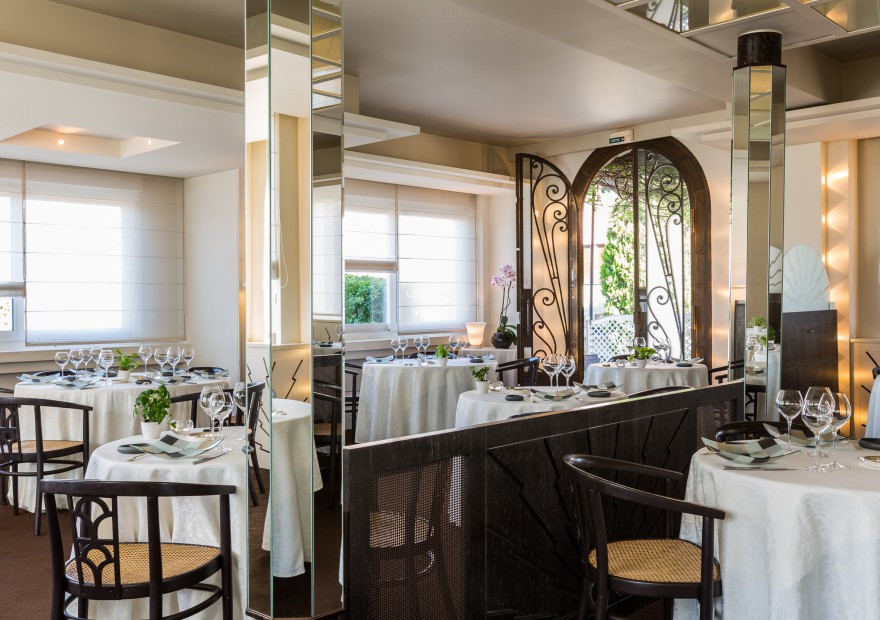 Here is some useful information!
The hotel:
Our 24 rooms are available from 3pm and you can laze around the next day until noon!
We offer room service from Tuesday to Saturday… our guests say that our TV trays make them love TV!
We offer a buffet breakfast from 7am to 9am. Do you like to stay in bed? We can also serve your breakfast in your room until 10am
Wifi is free, a code will be given to you on arrival.
Our hospitality products are eco-labelled
Our hotel is eco-responsible. The RADIO has the Green Key label
As we are sensitive to the environmental challenge, the heating of our hotel is controlled so as not to waste unnecessary energy.
We have a lift
One of our Privilege rooms is accessible to people with reduced mobility. We also have an access ramp to facilitate your arrival.
For your car:
We have a free private car park
We also have a garage at a cost of 8€, on reservation
Restaurant :
We will be happy to welcome you from Tuesday to Friday (for lunch and dinner) and on Saturday for dinner
We take your orders until 1pm and in the evening until 9pm
Our restaurant is eco-responsible. The RADIO has the FIG label
We adapt our menus if you are vegetarian or vegan
Children under 10 years old can enjoy a gourmet menu for 26€.
We produce our own aromatic herbs (do you know the oyster leaf?)
Our restaurant is accessible to people with reduced mobility.
and also:
We speak English
Some of us speak German, others Spanish
We are at your service 24 hours a day (and always with a smile!)
We welcome you to the RADIO!